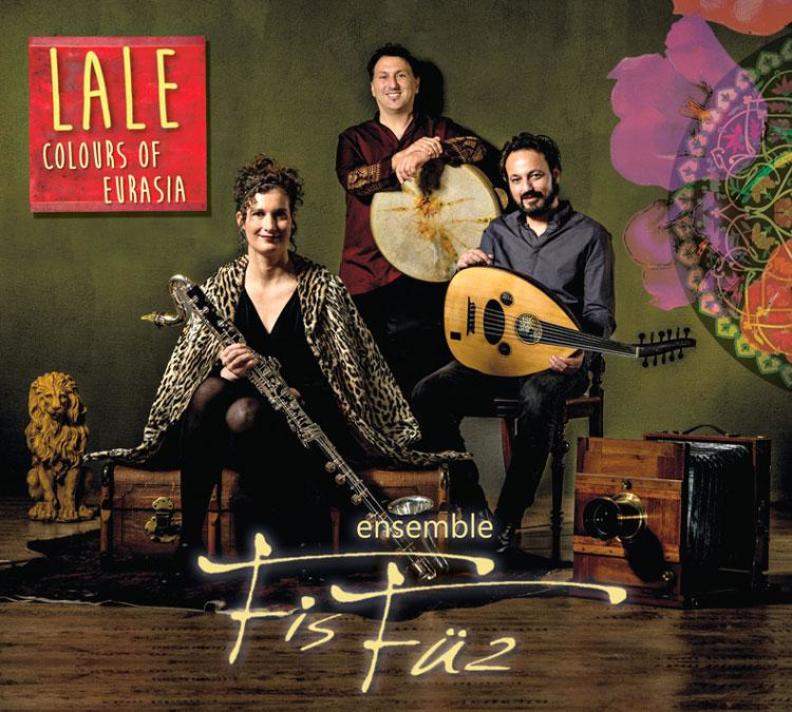 Lale - Colours of Eurasia
(Pianissimo Musik, 2019)
Her sight is so appealing, multi layered and colourful as she is, that she enchants mankind for centuries: the tulip, in Turkish Lale, originally grew wild in the Asian steppes, before she was brought to Anatolia and then found her way to Europe. Not only here, the people succumbed to the charms of this flower: at times, tulips were more valuable than jewels and were traded as absolutely exotic treasures.
Therefore this is a very fitting title for this album from ensemble FisFüz. With "Lale – Colours of Eurasia", the award-winning Oriental Jazz-Trio shows that there are still undiscovered sound treasures to be detected: in retracing the lines of the tulip, the three musicians detect melodies, rhythms and fascinating sound compositions from different eras. The journey takes them from the Balkans via Asia Minor to Azerbaijan and Kazakhstan, then finally back to Eastern Europe, Russia and the Ukraine. While the pulsating rhythms of nomadic equestrian people combine with oriental melodies, virtuoso improvisations or western harmonies, Lale defoliates herself in all her facets.
Special guest: Arkady Shilkloper (French horn, alphorn)
Price: 16,-€ (plus. 2,50 forwarding expences)
LISTEN TO OUR MUSIC:
Track 1 - Bahar Gelende Mende

Track 3 - Bir Kelib Ketsun

Track 9 - Party at the Kreml

Track 11 - Crested Butte Mountain

Track 12 - Erzurum Çarşɩ Pazar

Track 13 - Acharuli Gandagana