Ashuré - Oriental Jazz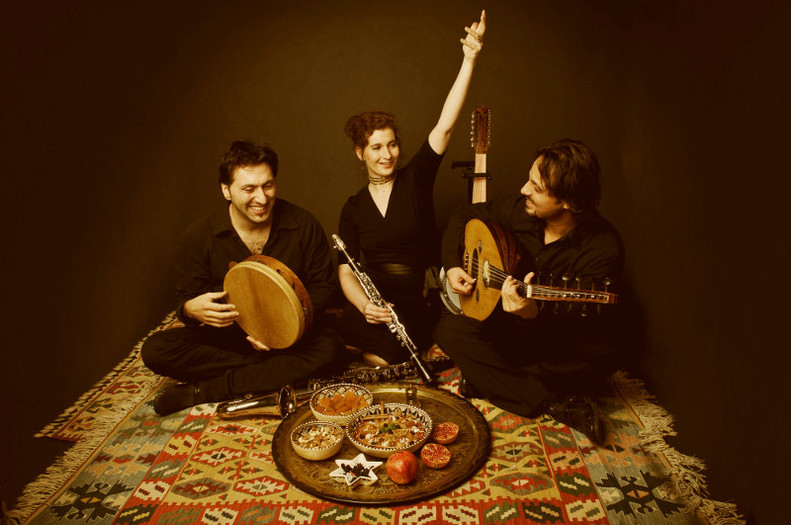 At times the sensation is created by dealing with tradition. As it is the case here with FisFüz, the German-Turkish ensemble, which is not merely limited to the encounter of two nations and cultures but also to the entire Mediterranean and Near East Orient with approximately 3000 years of cultural history as its rich musical fund. Spanish, Italian, Turkish, Oriental and North african blood flows here together with jazz as well as with ancient, middle aged and totaly new effects.

Ashuré, the title of the program is based on the Turkish word Asure. Asure is a symbolized sweet dessert from the Middle East - also known as Noah´s soup. Neighbours and friends are invited and the soup is distributed to at least seven, 12 or 41 friends and acquaintances, regardless of their faith or background.
The ensemble FisFüz are inviting to a "feast of the ears", while serving its guests a musical delicacy of finest oriental ingredients.
Annette Maye – clarinets
Gürkan Balkan – oud, guitar
Murat Coşkun – frame drums, percussion