BONSAI - 20 years of oriental jazz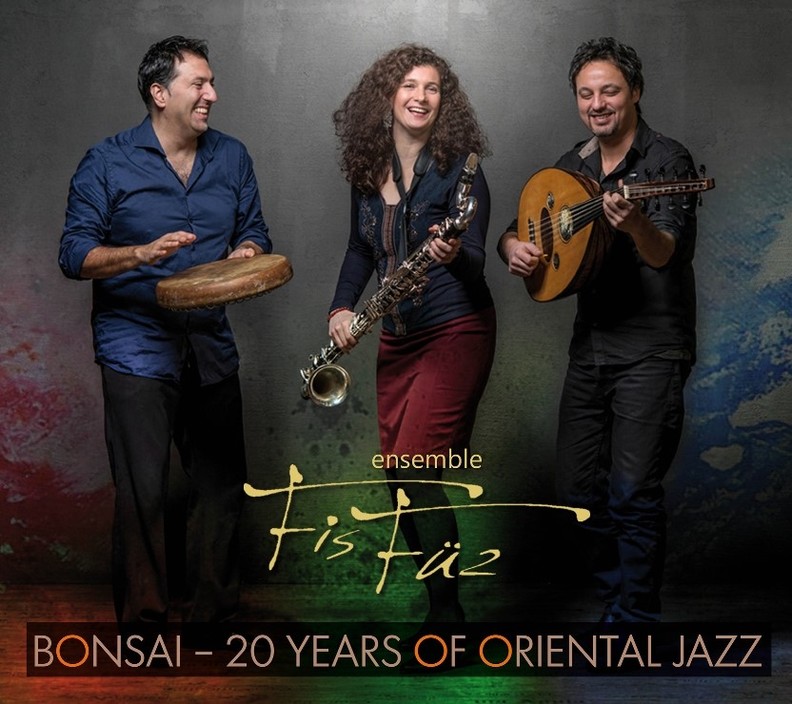 From the program "BONSAI"
Balcano, Bonsai Ensemble FisFüz
The Oriental Jazz Trio ensemble FisFüz presents the most important points of its musical journey- with greatest dedication and the maturity of 20 years. Ten pieces out of the last two decades of band history and eight CD productions are arranged in a new way on Bonsai. A well chosen cross section of rhythms and melodies out of the ensembles' work presented in a new vesture.
Since its formation, the ensemble tours all over the world and sometimes performs more than 40 gigs a year- in and out of Europe. On the occasion of these gigs, the ensemble collects musical inspirations in countries like North Africa, Sudan, Iraq, Iran, Jordan and Korea. Every time it gathers new experiences and immerges with respect and sensitivity into foreign cultures.
During 20 years of work, the trio developed an individual sound language which became the unmistakable FisFüz sound- clarinet, ud and percussion, together they seem to almost melt to the sound of a single instrument. Due to this, FisFüz sets apart from most of the other world music ensembles.
Press reviews
"Murat Coskun grooves on the darbuka and the shaker. The acoustic guitar of Gürkan Balkan fits perfectly into the 7/4 time before Annette Maye introduces the theme of "Bosphorus Winds" on the bass clarinet. For the improvisation she takes up the clarinet. The solos alternate, are short and crisp, before after a flamenco interlude the ensemble Fisfüz brings the oriental jazz piece, first published in 2000, to an effective end with an acceleration of tempo." (Badische Zeitung)

ensemble FisFüz - 20 years of oriental jazz