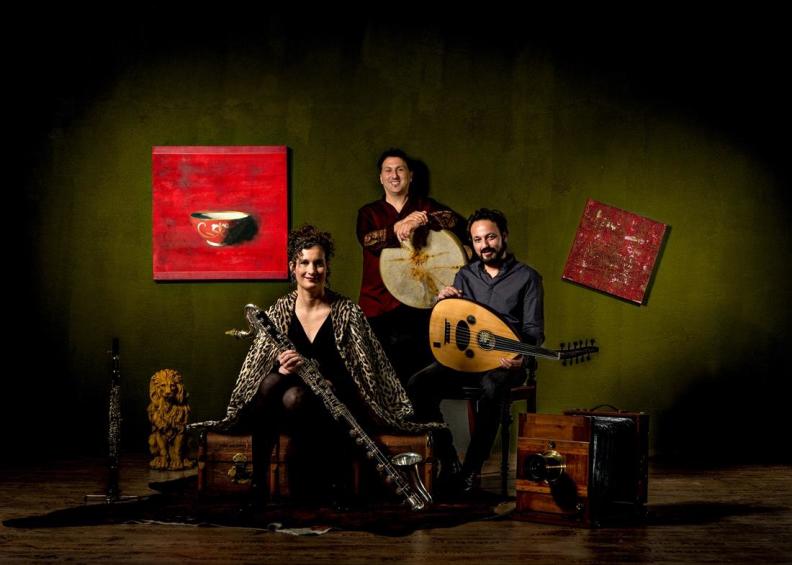 ensemble FisFüz "Lale – Colours of Eurasia"
Her sight is so appealing, multi layered and colourful as she is, that she enchants mankind for centuries: the tulip, in Turkish Lale, originally grew wild in the Asian steppes, before she was brought to Anatolia and then found her way to Europe. Not only here, the people succumbed to the charms of this flower: at times, tulips were more valuable than jewels and were traded as absolutely exotic treasures.
Therefore this is a very fitting title for this album from ensemble FisFüz. With "Lale – Colours of Eurasia", the award-winning Oriental Jazz-Trio shows that there are still undiscovered sound treasures to be detected: in retracing the lines of the tulip, the three musicians detect melodies, rhythms and fascinating sound compositions from different eras. The journey takes them from the Balkans via Asia Minor to Azerbaijan and Kazakhstan, then finally back to Eastern Europe, Russia and the Ukraine. While the pulsating rhythms of nomadic equestrian people combine with oriental melodies, virtuoso improvisations or western harmonies, Lale defoliates herself in all her facets.
Own compositions are arranged elegantly next to traditional and newly arranged songs. In this way, these new interpretations of this extraordinary instrumentation consisting of ud, guitar, voice, various clarinets, frame drums and other percussion instruments, are succeeded very well.
This mixture not only works in the music, but also in the instrumentation itself: In these two decades of joint creation, the awarded trio that was founded in Freiburg with Annette Maye (clarinet, bass clarinet), Gürkan Balkan (ud, guitar, vocals) and Murat Coskun (frame drums, percussion) developed an individual sound language that became their unmistakeable sound: Spanish, Italian, Jewish, Middle Eastern and North African merges together to "oriental chamber jazz".
Together with one of the most interesting improvisers of the European music scene, the horn player Arkady Shilkloper, they present this album. Shilkloper effortlessly overcomes the boundaries between ethno traditions and swinging grooves, adding new contrasts and dynamics to the music.
Together, these four exceptional instrumentalists now follow in the footsteps of composers of Russian, Turkish, Central Asian or Caucasian origin. Their eventful Vita's, contrasted by travels and studies abroad, together with their close rootedness in native musical traditions - run like a red thread through their repertoire. And no wonder that this program fits so well with its actors: the charming encounter between Europe and Asia not only takes place in the sound, but also personally, when musicians from Eastern and Western Europe, as well as from Turkey unite. Their shared love for improvisation puts the icing on the cake of this total work of art. (Burk Artist)
Annette Maye (clarinet, bass clarinet)
Murat Coskun (frame drums, percussion)
Gürkan Balkan (ud, guitar, vocals)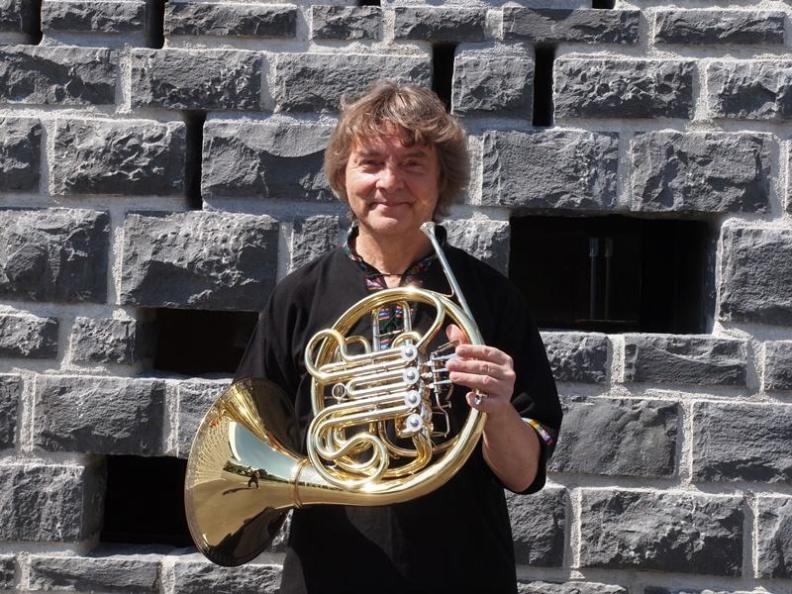 special guest:
Arkady Shilkloper (French horn, alphorn)